This week the nation celebrates the Thanksgiving Holiday. FND would like to take this opportunity to thank our followers, sponsors, and the fastener industry for their support over the past 10 years. Fastener News Desk is grateful for the opportunity to serve an industry that is close to our hearts and family roots. We'd like to offer this beautiful prayer to you and your families this Thanksgiving.
"For the laughter of the children, for my own life breath, for the abundance of food on this table, for the ones who prepared this sumptuous feast,
for the roof over our heads, the clothes on our backs, for our health, and our wealth of blessings, for this opportunity to celebrate with family and friends, for the freedom to pray these words without fear, in any language, in any faith, in this great country, whose landscape is as vast and beautiful as her inhabitants. Thank you, God, for giving us all these." Happy Thanksgiving to All.
WATCH NOW ON FASTENERTV: (7:01)
---
And now it back to IN THE NEWS! This week's episode is focused on celebrating the coming holidays and industry gatherings!

---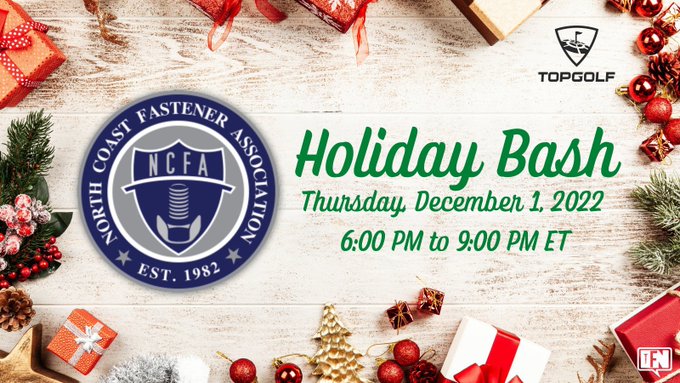 The North Coast Fastener Association Holiday Bash at TOPGOLF is coming up on Thursday, December 1st. Participants will enjoy golf play, dinner and drinks and a fun night out with fastener industry friends before the hectic holiday season is in full swing! Go NCFAonline.com for more info.
---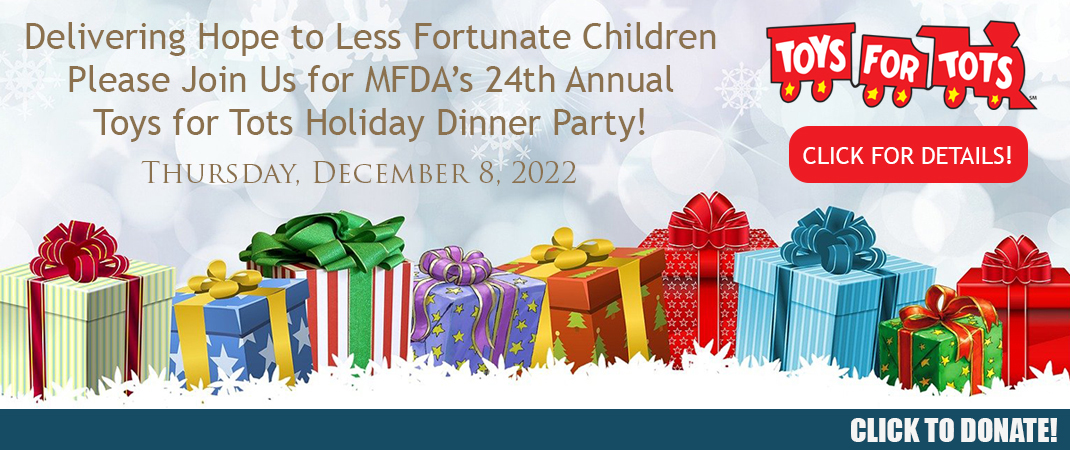 The Metropolitan Fastener Distributor Association will be delivering hope this Christmas for the less fortunate with their 24th Annual Toys for Tots Holiday Dinner on Thursday, December 8th. Please join MFDA to support the US Marines and their mission providing toys to those who will need them this Holiday. Come celebrate the holiday season and socialize with your fastener friends! The MWFA will be supporting Toys for Tots at their annual holiday party scheduled for December 8th, 2022 6:00 – 9:00PM. Please be sure to bring an unwrapped toy or cash gift so that no child is left out this Holiday season. Go to MWFA.net to register or donate today!
---

Pac West Fastener Associations Holiday Casino Party & Toys for Tots Collection takes place Thursday, December 8, 2022, at the Holiday Inn, in La Mirada, CA. The Pacific-West Fastener Association is proud to be a longtime sponsor of the U.S. Marine Corps Reserve's Toys for Tots program. If you can, please bring a new, unwrapped toy for this worthy cause. You'll get an extra raffle ticket too!
---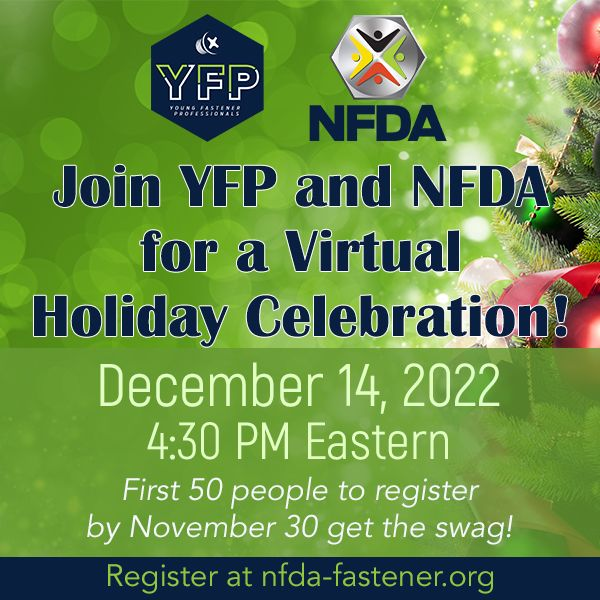 The National Fastener Distributor Association will host their 2022 Virtual Holiday Celebration! Join the National Fastener Distributor Association and the Young Fastener Professional Association for a fun and relaxed virtual event with spirits and classic holiday trivia Wednesday, December 14, 2022, at 4:30 PM Eastern. The first 50 people to register by November 30 also get a complimentary gift package. Click here for more information or to register. The NFDA & YFP hope you'll join them for some holiday fun! This event is free, but registration is required. To register go to: NFDA-Fastener.org
---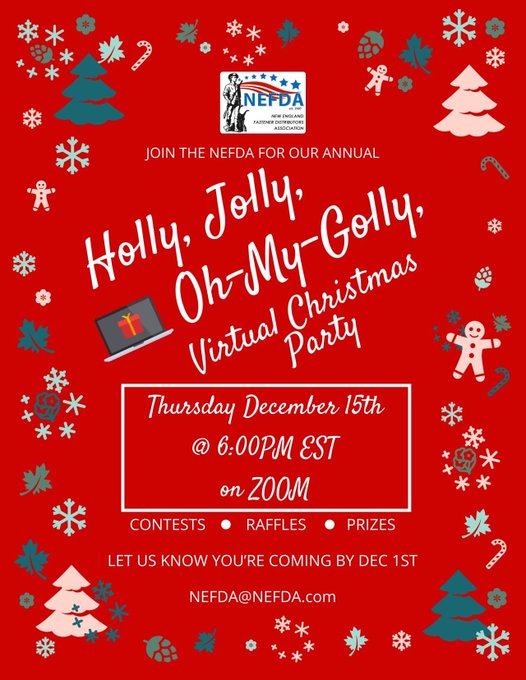 Celebrate the Holidays with the Northeast Fastener Distributor Association and fastener friends on December 15th @ 6:00pm (EST) for their Virtual Jingle & Mingle Christmas Party! Go to NEFDA.com for registration information.
---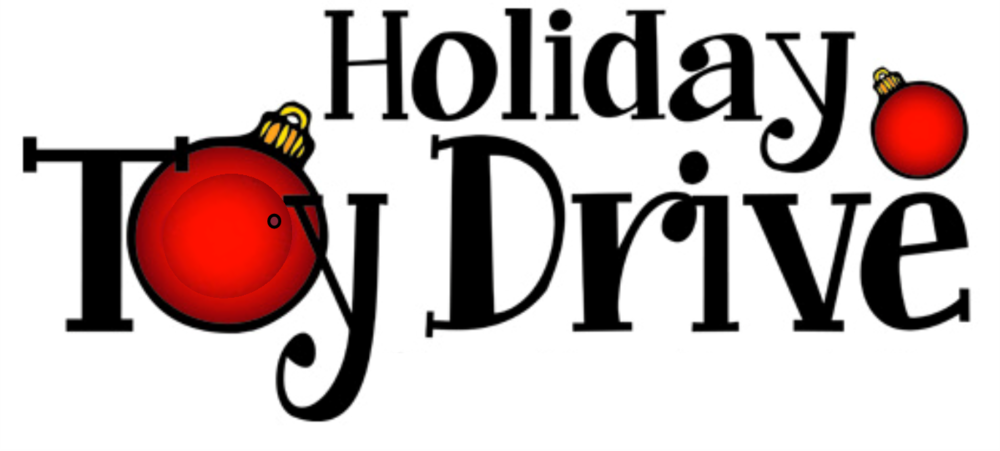 The Southwestern Fastener Association will host their Holiday Toy Drive on Thursday, December 15th, 2022 5:30 PM – 8:30 PM CST. This a great time to give back while meeting up with people in the fastener industry to expand your network. Go to Southwesternfastener.org to register!
---
Other industry happenings include:

The Fastener Training Institute and Industrial Fasteners Institute will present a live webinar looking at how we install fasteners and why. The Very Basics of Bolted Joint Installation will take place December 1st at 12:00-2PM ET. For more information go to FastenerTraining.org
---
The stories featured in this week's episode of IN THE NEWS can be found at Fastener News Desk or in our Twitter feed @FastenerNews and on LinkedIn in the Fastener News Group!
---
Industrial products are comprehensive and purchasing them online can lead to poor customer experiences when utilizing filtered search. The Product Genius's grid technology allows your clients to search, sort and purchase 100's of products from a one-page buying experience.
Experience and Demo FAST Fastener buying at 1-800-Fasteners.com.
PGT's services also include, data cleaning and preparation, consulting, and strategizing. Contact ProductGeniusTechnology.com or call 1-800-fasteners to find out how to get started today.
---
If you would like to share your company's events, news or sponsor an upcoming episode of IN THE NEWS or would like to add to the Fastener Museum me: lisa@fastenernewsdesk.com.
Thanks for tuning in to this week's episode of IN THE NEWS with Fastener News Desk.

Until next week, be well, be safe and Keep it Fastenating.
---
RELATED CONTENT:
IN THE NEWS with Fastener News Desk the Week of November 14th, 2022
Watch more episodes of 'IN THE NEWS' with Fastener News Desk, click here.
Distribution
,
Fastener Event
,
Fastener News
,
Fastener TV