PRESS RELEASE
JANUARY 16, 2023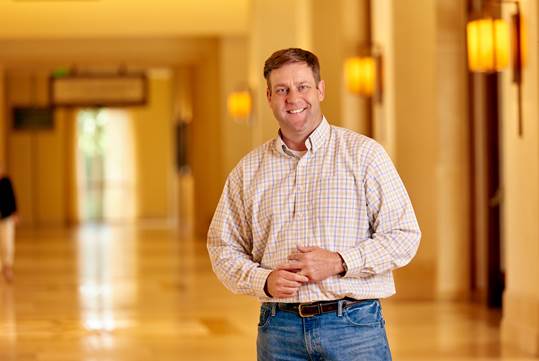 Chicago, IL – BTM Manufacturing is pleased to announce that Jake Davis, BTM Manufacturing President, will begin serving as the Mid-West Fastener Association's Board President effective January 2023. Jake Davis will follow George Hunt III's term as MWFA President.
George Hunt III shares his enthusiasm for MWFA's new President. "Enter your NEW 2023 Association President, Mr. Jake Davis. They truly don't come any better than Jake Davis. One of the warmest, sincere, generous, and loving individuals I have ever meet. Our Association is in GREAT hands with the man who simply has a heart of gold. Please join me in welcoming Jake to his newfound role and help us bring him much success in his future endeavors."
The Mid-West Fastener Association is one of the oldest fastener associations in the United States, beginning in 1946. For the past seven decades, the association has expanded and evolved to include members across the country.
MWFA President, Jake Davis shares his excitement and gratitude. "As we begin our 77th year within the fastener industry, I am excited and humbled to lead the Mid-West Fastener Association.  For the past 3 years, I have learned so much from past and present board members.  It has been a privilege to serve alongside so many passionate fastener professionals.  I have no doubt that our time together has prepared me to get the most out of our association.  The MWFA board will strive to exceed our member's expectations and I look forward to seeing everyone at our events this next year."
About MWFA
The Midwest market has the largest concentration of fastener related firms in the USA. MWFA activities have drawn members, as well as the fastener industry at large, to our dinner meetings, Educational Seminars, annual Fastener Expo & Trade Shows, Fastener Week, the industry's largest Golf Outing, and many other programs, from all over the world.  The MWFA has awarded over 600 scholarships to date to members, spouses, and their children, totaling more than $850,000.
As a leader in the fastener industry, the MWFA continues to focus on educational programs as MWFA defines "Education" as its' number 1 priority.  Our programs provide unsurpassed fastener industry training, utilizing industry experts with decades of experience offering extensive knowledge and hands on training to attendees. 
###
For more information:
Mid-West Fastener Association
PO Box 5
Lake Zurich, IL 60047
(847) 438-8338
http://www.mwfa.net
Fastener Association
,
Fastener News
,
Fastener People
,
Featured