FASTENATING NEWS SERIES: "Celebrating Your Success"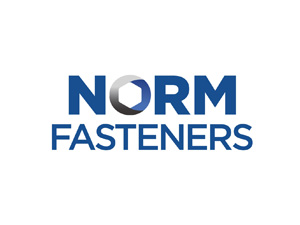 FND: Can you tell us about Norm Fasteners founder Nedim Uysal, and how he came to start a fastener business back in 1973? How has the Uysal family business continued to grow and thrive through three generations of family leadership?
NF: In 1973, our journey started with a single double-stroke machine by our founder Nedim UYSAL. Today this journey has turned into a vision that competes with the world, develops without compromising on quality, produces with technology, and is full of success stories and awards.
As the years have passed, Norm Holding has opened new companies through investments in line with evolving needs, and the sectoral structuring has continued rapidly. Today, we provide services thanks to our companies in different sectors under the Norm Holding umbrella, as well as to external firms. With our rapidly developing and expanding structure, we have successfully completed our institutionalization process and continue to add value to our business partners.
Through our production capacity, quality, innovative human resources perspective that we built on our values, and the technology that we develop every year, we have become the leading company of Turkey in our primary field of fasteners sector.
Our extensive logistics network operates in the Canada, USA, the United Kingdom, Germany, Poland, Romania, France, Turkey and China. We are among the top 5 in Europe and the top 12 in the world.
We create value by providing full in-house production support with our R&D, engineering, surface treatment, annealing, cold forming, molding, heat treatment, machinery and automation, coating, sorting, packaging and logistics services and fully integrated production facilities.
FND: What advice can you offer to generational fastener distribution companies about leadership roles? How important is it to include the up-and-coming generations as a path to sustaining what was created for another 50 years?
NF: Leading a fastener distribution company can be a unique challenge due to the history, values, and industry-specific knowledge that often come with such businesses.
Firstly, leaders should understand the company's history and values. This understanding will help you respect and preserve the legacy while also guiding the company toward the future. They should embrace innovation and encourage the team to stay updated on industry trends. Building strong relationships with suppliers, customers, and employees is crucial. Maintain open lines of communication and ensure that customer needs are met promptly and effectively. Investing in training and development programs for your employees is another key point. A knowledgeable and skilled workforce is essential for delivering high-quality products and services. Leaders also should stay agile and adaptable to market changes. Economic conditions and customer demands can fluctuate, so be prepared to adjust your strategies and offerings accordingly. Considering sustainability and environmental responsibility in your business practices is a major need in today's conditions. As environmental concerns grow, companies that demonstrate a commitment to eco-friendly practices can gain a competitive edge. Leadership in a generational fastener distribution company requires a delicate balance of preserving tradition and embracing change.
Integrating up-and-coming generations into a company is crucial for its sustainability and continued relevance. Their contributions can help the company navigate a rapidly changing business landscape, stay innovative, and maintain a competitive edge for the next half-century. Ignoring the perspectives and talents of younger generations could put the company at risk of becoming obsolete or disconnected from emerging trends and opportunities.
FND: With Norm Fasteners 15 logistics and sales centers located in 9 countries, how did this infrastructure help your clients keep production lines up and running during supply chain constraints during the pandemic?
NF: Covid-19 virus has affected markets and businesses around the world and as it remains to affect society and business, we continued to navigate with an intense pace in a time of crisis that challenged our industry, as it did many others.  We focused on our sustainability-oriented investments and developing projects that create value for our business partners without slowing down.  In this direction, despite global inflation, the chip crisis that affected our industry throughout the year, the problems encountered in procurement processes and increasing commodity prices, we continued to open new doors in Turkey and abroad with new sustainable investments and projects. Thanks to our sales and logistics centers in Germany, Romania, Poland, France, USA, Canada and resident engineers in UK and China we are able to give uninterrupted service to our business partners.
Amidst the pandemic, Norm Fasteners prioritize in its agenda to provide innovative support to our business partners together with research and development of new technologies that facilitate the performance of our team.  While multi-sourcing and intensifying cooperation with our suppliers and customers all over the world, we concentrated our focus on emergency response scenarios, business sustainability management, preparation of quality and performance improvement programs for suppliers, and increasing the level of automation based operations.
FND: When does Norm Fastener plan to open the new production facility in America?
NF: Currently the establishment is ongoing. Our plan is to be operative on Q1-2025
FND: There is a lot of 'business talk' in America about reshoring to increase US manufacturing, jobs, sustainability, and advancing industries of the future such as Electric Vehicles, Autonomous Vehicles, Aerospace and Construction. There has also been a resurgence of manufacturing facilities here in the US. Will Norm Fasteners facility serve both manufacturing and distribution in the US?
NF: Our journey on US has started with a distribution center on 2018-2019 in Lansing, Michigan. So we can say that Norm is already distributing in the US. Now , we are establishing a production facility to the same area . Additionally I would like to highlight , apart from that we have a sales office in Canada as well.
 FND: Will having a manufacturing center in the US allow your company to provide clients competitive pricing and avoid long lead times?
NF: It is too early to say a "decrease in production lead times" but it definitely will decrease the transportation lead times. We have established a pivotal logistics hub within the United States, underpinned by a substantial 45-million-euro investment in a state-of-the-art production facility. Our target is to commence operations at our Michigan facility by the end of 2024. This strategic investment serves as a crucial step in addressing longstanding export and logistical challenges associated with the American market. Our commitment extends to providing services to our clientele, featuring a capacious 2,000-square-meter warehouse and a team of 20 experts. In this region, we are resolutely aiming for a production output of 7,500 tons in the first year and 20,000 tons within three years. Against the backdrop of the prevailing economic circumstances facing our nation, investments tailored toward export objectives take on paramount significance. We prioritize each investment and opportunity that contributes to our country's foreign currency reserves.
The U.S. market is of paramount importance in this context. We believe that with the aid of the facilities and logistical infrastructure of our upcoming company within Norm Fasteners, we will elevate our market share in the Americas, especially in the United States. This investment will provide us with easier access to the U.S. market and enable us to conduct operations that are more effective. Our priorities lie in emphasizing excellence in sales, marketing, warehousing, and logistics processes. We will continue to offer competitive value to our existing customers, including John Deere, a leading global electric vehicle manufacturer based in the United States, and expand in the American market. Also with this investment, we will overcome the problem of the long shipping process to America.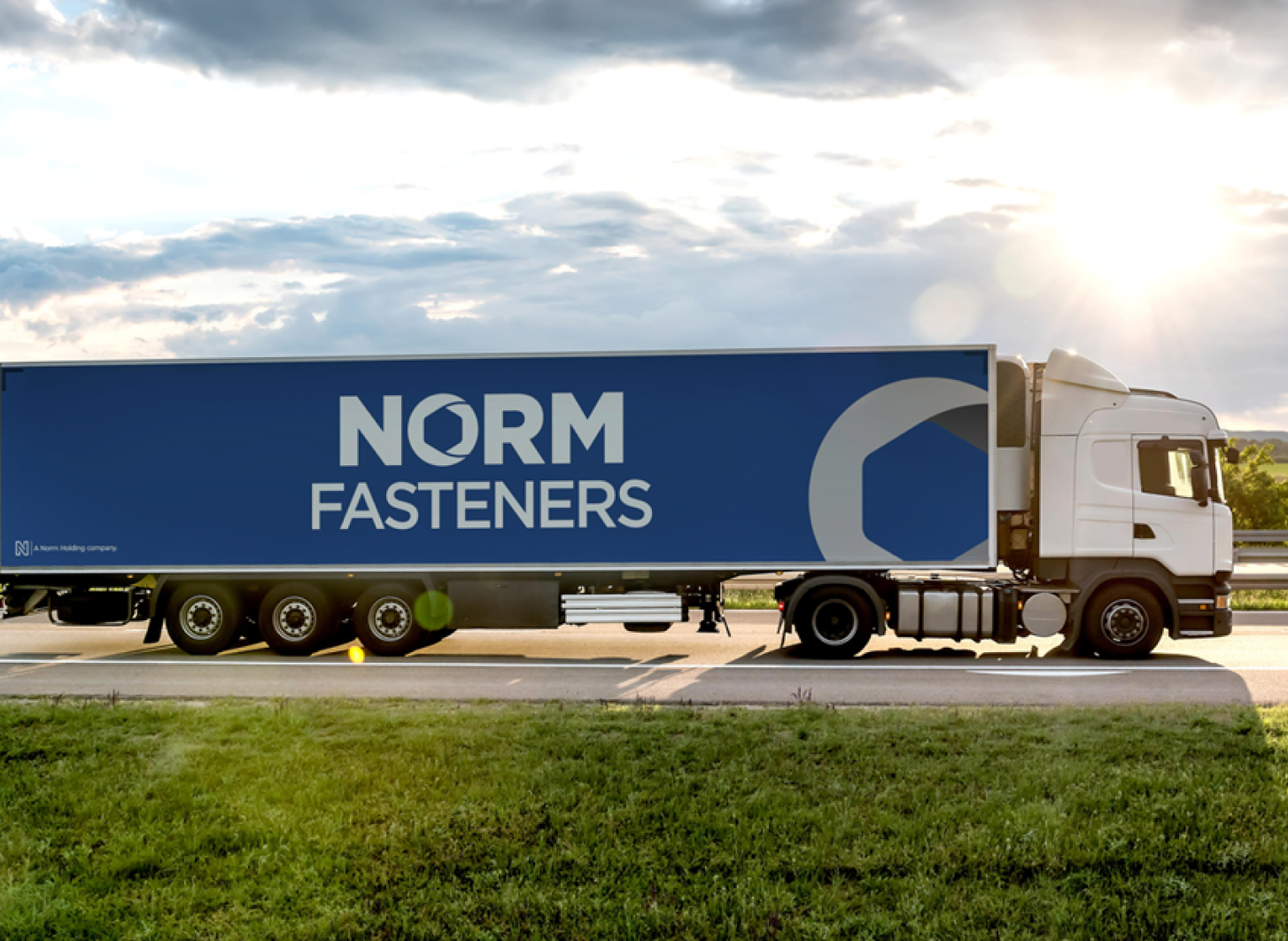 FND: How does Norm Fasteners connect with the new workforce? Many businesses here in the US are facing a lack of candidates to fill manufacturing jobs. The USA will have approximately 4 million manufacturing jobs to fill by 2030. Does Norm Fasteners have apprenticeship and skills training programs for students willing to learn?
NF: In 2007, we established our Apprenticeship Training Centers with a clear mission in mind: to cultivate highly skilled professionals for the industry and provide essential vocational skills to young individuals facing diverse educational challenges. Today, we proudly report the successful graduation of 140 students from these centers. We are not just shaping futures; we are actively contributing to the development of careers.
In addition to our robust curriculum, we go above and beyond to ensure the well-rounded development of our students. Through supplementary programs encompassing both technical and personal growth, we are equipping our students with the tools they need not only for employment but also for success in life.
We remain unwavering in our commitment to shaping a brighter future for both our students and the industry. This is not just education; it is an investment in the future, a testament to our dedication to excellence, and a steadfast commitment to our vision.
In 2014, the 'Private İzmir Atatürk Organized Industrial Zone Nedim UYSAL Vocational and Technical Anatolian High School' was proudly established under the visionary leadership of İzmir Atatürk Organized Industrial Zone Management and Norm Holding. This esteemed institution was aptly named in honor of Norm Holding's Founder and Honorary Chairman of the Board of Directors, Nedim UYSAL, and a figure synonymous with industrial excellence.
Dedicated to shaping the future of industrial development, the school is a beacon for aspiring engineers. Here, students are granted a unique opportunity to receive a top-tier education, enriched by cutting-edge technology. Our commitment to their success is unwavering, and as a testament to this, all students benefit from a 100% scholarship program.
Our facilities are nothing short of exceptional, with state-of-the-art technology-equipped workshops, cutting-edge laboratories, and fully equipped classrooms designed to accommodate 24 students per class. We provide an environment where innovation, knowledge, and skill development converge to foster the engineers of tomorrow.
 In 2020 and 2021, we proudly introduced 'Digi Connect,' an innovative online learning and development initiative featuring a curated selection of four distinct programs, catering to both summer-term and long-term objectives.
The core mission behind 'Digi Connect' was to empower students with invaluable life skills, fostering both personal and professional growth. This vision was realized through the strategic utilization of digital platforms, offering a multifaceted approach that encompassed project management, firsthand insights shared by esteemed Norm Holding Leaders, visionary conversations that spark innovation, comprehensive online training modules, and immersive department orientations.
FND: Norm Fasteners has seen many new business advancements in its 50-year history. What do you believe is the most important investment businesses should be making today?
NF: The fasteners industry, like many other sectors, is evolving with advancements in technology, sustainability concerns, and changing market dynamics. To stay competitive and relevant, businesses in the fasteners industry should consider several important investments today such as;
Technological investments in automation, robotics, and data analytics, which can optimize manufacturing processes, reduce production costs, improve production efficiency and enhance product quality;
Research and development investment in order to develop advanced, sustainable, and high-performance fasteners, which can give a competitive edge;
Investments in sustainability initiatives such as eco-friendly materials, recycling processes, and energy-efficient manufacturing, which can help businesses, meet environmental regulations and cater to the growing demand for sustainable products.
Investing in supply chain optimization in order to reduce lead times, enhance inventory management, and ensure on-time delivery.
Investing in workforce development programs to ensure employees are skilled in the latest manufacturing technologies and safety protocols. A well-trained workforce is essential for product quality and operational efficiency.
Continuous investment in quality control processes and compliance with industry standards and regulations is crucial to maintain product integrity and customer trust.
Enhancing customer relationship management (CRM) systems to gather customer feedback and insights. Understanding customer needs and preferences can guide product development and marketing strategies.
Staying informed about industry trends and market demands. Be ready to pivot and adapt to changes in customer preferences, such as shifts toward sustainable or lightweight materials.
FND: What drives Norm Fasteners to take a leadership role in the adoption of Additive Manufacturing? How is Norm Fasteners implementing the use of additive manufacturing as value-added service for its clients?
NF: Today is rapidly evolving manufacturing technologies raise all players to challenge. Additive manufacturing technology is a major trend in in the industry significantly becoming an indispensable method in the manufacturing of value-added products. As Norm Holding, we saw this as an opportunity to invest in this production infrastructure and integrate it to our production expertise.  For this purpose and within our vision and strategy for 2025, we established Norm Additive, a new group company that will provide services not only in the automotive industry, but in a wide range of industries such as aviation, white goods, defense and medical technologies and supplies, both in Turkey and abroad.  In contrast to traditional manufacturing technologies, we aim to provide cost and time effective modalities in terms of both engineering and production support for our customers in order to reduce weight and increase performance in their structural parts.  Prototyping and mass production services will also be offered through our additive manufacturing systems.  Under these changing prerequisites, 316L stainless steel and AlSi10Mg aluminum alloys will be available in our systems for our customers in the automotive industry.
About Norm Fasteners
In 1973, we started our journey with the production of fasteners and transformed it into a vision that competes with the world, develops without compromising on quality, produces with technology leading to many achievements and awards.
We are Türkiye's leading fastener manufacturer with high production capacity, quality, and an innovative human resources perspective, built on our values and the technology we develop every year.
Our extensive logistics network operates in the Canada, USA, the United Kingdom, Germany, Poland, Romania, Turkey, and China. We are among the top 5 in Europe and the top 12 in the world.
We create value by providing full in-house production support with our R&D, engineering, surface treatment, annealing, cold forming, molding, heat treatment, machinery and automation, coating, sorting, packaging and logistics services and fully integrated production facilities, we create value for our business partners.
With our R&D center including experienced engineers, more than 2000 employees, 50 years of experience in national and the international market, we operate mainly in the automotive main and sub-industry, spare parts white goods, electronics, furniture, construction and machinery sectors
---
RELATED CONTENT:
FASTENATING news series: WCL Celebrating 66 Years in the Fastener Industry
Fastenating
,
Fastener News
,
Fastener News Desk
,
Fastener News Podcast