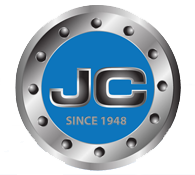 Founded in 1948 and celebrating 75 years in the fastener industry.
2023 marks 75 years of business for Jay-Cee Sales and Rivet Inc. In 1948, Jack Clinton founded the company in Detroit at 51 years of age. It began as an Army/Navy surplus store that sold various basic goods, along with a limited supply of fasteners like nuts, bolts, screws, and of course, rivets. Shortly after opening, Jack's son Louis joined the company in his early twenties.
Jack had a brother-in-law in Texas who worked in the scrap and surplus business. He came across a vast amount of goods and fasteners and all were shipped to Jack. The shipment included rivets, and they flew off the shelves.
Time went on and Jay-Cee grew, but so did their inventory. In the mid 1950's, the father-son duo made the decision to relocate to a larger warehouse in Detroit.
In 1969, the family company expanded to its third generation with Louis' son-in-law, Cary Weitzman. Then in 1972, they were joined by Michael Clinton, Louis' son.
The team worked together on many major decisions that would further Jay-Cee's success. In 1973, Jay-Cee Sales divested all their threaded products and concentrated solely on rivets. On July 1st of the following year, they outgrew their building in Detroit and relocated to their current location in Farmington, Michigan.
Business continued to the thrive and on October 20th, 1980, the company was incorporated and officially became Jay-Cee Sales and Rivet, Inc. Sadly that same year, founder Jack Clinton passed away at the age of 83.
By 1984, the corporation continued to grow and needed more space, but relocation was out of the question seeing as they just moved to Farmington a decade ago. Louis, Michael, and Cary decided to expand the warehouse which gave them a total of 40,000 square feet in inventory space.
In 1993, the business and the family were hit hard by the sudden and unexpected passing of Louis Clinton at the age of 66. However, the two-man duo of Cary and Michael didn't last long.
Jay-Cee Sales and Rivet, Inc. became a fourth generation family business with the addition of Cary's son, Greg Weitzman, in 1994. Allan Weitzman, Greg's brother, came soon after in 1998, and in 2003 both of Michael's sons, Jason and Bryan, completed the fourth gen.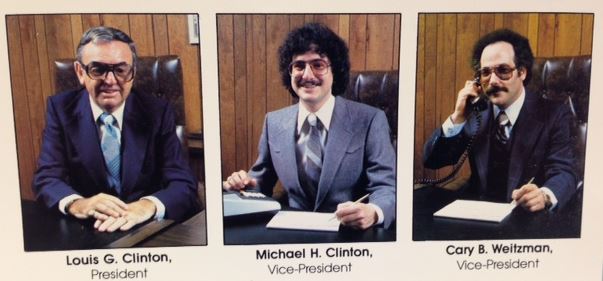 Since then, the company has vastly expanded their consumer base by adding more than 15 new product lines, as well as launching their official website, www.rivetsonline.com, on April 28th, 2010.
In 2015, Allan and Greg started Value Fastener, an online company that sold fasteners that wouldn't compete with Jay-Cee's current product lines. It grew fast and it started to become too much for just two people, especially while working at the family business simultaneously.
The Weitzman brothers thought about possible solutions that would please everyone, and realized a merger made the most sense. In 2019, Jay-Cee Sales and Rivet, Inc. officially merged Value Fastener as a product line, and the companies have worked in unison ever since.
Due to differences in concentrations, the merger has proved its worth. Value Fastener adds over 32,000 parts to the inventory, giving Jay-Cee one of the largest and most complete menus in the nation.
Unfortunately, in the same year as the merger, Cary Weitzman passed away at 71 years old.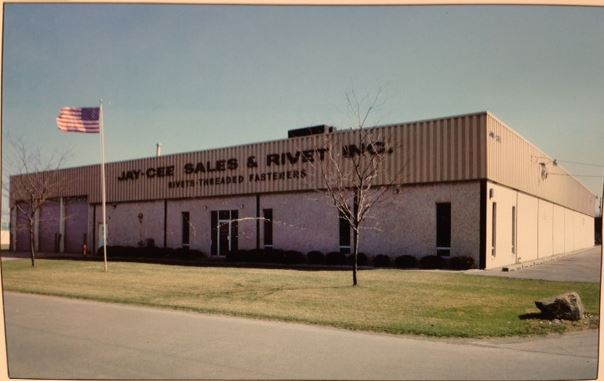 When the COVID-19 pandemic hit the world in March 2020, the family company was deemed an essential business due to the wide variety of industries they service. To ensure health and safety in the workplace, the office split into two groups and rotated between in-person and remote every week. Thankfully, both Jay-Cee and Value Fastener were able to stay strong during these difficult times without sacrificing quality service to their customers or a safe work environment for their employees.
During the summer of 2020, Allan's son, Jake Weitzman, worked part time in the warehouse doing shipping and receiving before returning to college in the fall. As of January 2023, Jake returned in a part time role, this time learning the ins and outs of the office, sparking the possibility of Jay-Cee becoming a fifth-generation family business down the line.
Today, Jay-Cee continues to flourish while focusing on perfecting their product lines and ensuring competent customer service. Even though a fifth generation is not solidified (yet), it is safe to say that Jay-Cee Sales and Rivet, Inc. isn't going anywhere.
About Jay-Cee Sales & Rivet Inc.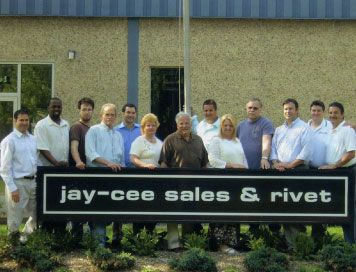 Today, Jay-Cee Sales & Rivet Inc. is considered the nation's largest in-stock supplier of rivets and special fasteners. The company backs up that claim with 35,000 square feet of space containing over eight million pounds of inventory! That inventory includes everything from blind rivets, drive rivets, solid rivets, and rivet nuts, to brake lining rivets, tinner rivets, semi-tubular rivets, large steel rivets (1/2″ and above), split rivets, and SAE clevis pine, plus riveting tools. Little wonder the company states that it will provide any type rivet, any size, any metal, to meet customer requirements.
Website: RivetsOnline.com
---
Fastener News Desk wants to hear from you about our NEWS Series: 'FASTENATING' ! We'd love to learn about what's driving your fastener distributorship or fastener manufacturing company forward!
Share your fastener success story with us today!" In 500-700 words tell us what's happening at your business! Check out the details for story lines at the Fastener News Group on LinkedIn.
Your entry could be chosen for a FREE feature at Fastener News Desk which includes premium placement, link to your website, promo in the Fastener News communities, & feature in an upcoming newsletter.
Who's up next? Submit your entry to lisa@fastenernewsdesk.com
---
RELATED CONTENT:
Fastenating
,
Fastener News
,
Fastener News Desk
,
Fastener News Podcast